Original Logo Design created by Logicastle
Our Minnesota client wished to incorporate the iconic home town 130 foot cliff from which the Split Rock Lighthouse stands.  The Logo shows strength, strategy, determination and risk management.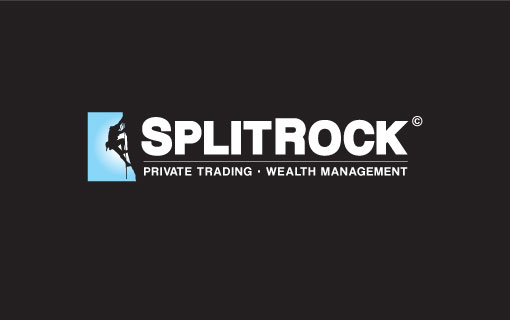 Split Rock Trading Video Promotion
Promotional video created using Final Cut Pro and Motion. Original, stock video clips and animation was used to visually present the Split Rock message with effective impact.
Split Rock Trading and Wealth Management Website
Minnesota's Premiere Trading and Wealth Management Firm:
Split Rock Private Trading & Wealth Management is a Registered Investment Advisor (RIA) that manages investment portfolios on a discretionary basis.
Our client needed a website with an effective online presence that showcased their expertise and reputation while targeting "high net-worth investors" for Split Rock's trading and private wealth management business.
The requirement was to design a website, coupled with marketing material, that effectively communicated to potential clients while showcasing Split Rock's new logo and brand identity.  The web design needed to look vibrant and professional, while maintaining a friendly, intelligent and approachable look and feel that wasn't too corporate.
The bottom line… Through effective trading website design, potential clients needed to feel confident enough to contact Split Rock with new business opportunities.  We helped Split Rock convert visitors into clients.
Our Solution
Website to adapt seamlessly to desktop, mobile and other screen sizes
New Logo Design and Promo Video that showcased the Split Rock Trading and Wealth Management brand name
Custom graphics and hi-end photography to enhance user experience and improve first impressions
Full compliance disclosure and copyright to meet the client's FCC requirements
Blog and social media features for Facebook , Twitter, Linkedin and Youtube
Advice on the best content strategy for the site and how to utilize it to create different types of content
File Transfer Protocol (FTP) allowing for easy website maintenance
SEO advice and support – to maximise traffic and help people find the Split Rock Trading website
The Results
Improved appearance, converting visitors into clients, increased revenue and page #1 rankings on Google for:
duluth wealth management
duluth investment firm
duluth alternative investments
investing in bakken shale
us energy shale investments
investing in domestic shale
---