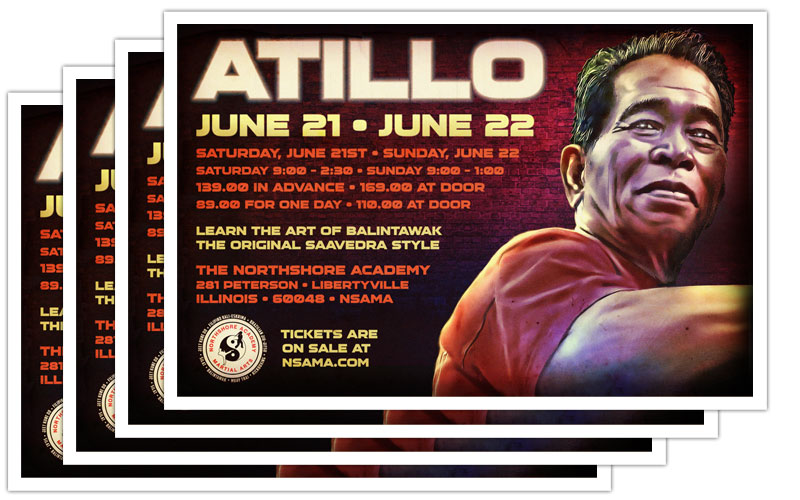 Graphic Design
Passionate about small business… We create websites that are clearly defined while converting visitors into clients.
Graphic Design
Logo Design | Featured Clients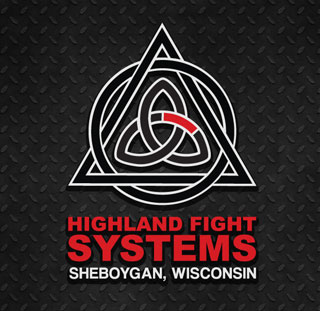 Highland Fight Systems
Logo Re-Design :
We cleaned up and vectorized the logo.  Incorporating the red band of the Jiu Jitsu black belt makes the design "pop."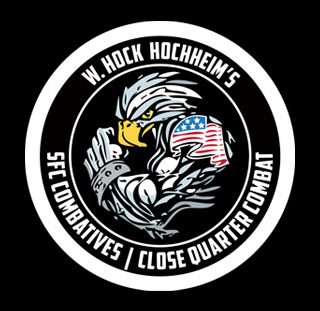 SFC Combatives
Logo Re-Design:
Originally a drawing, we cleaned up and vectorized the logo, incorporating a splash of color to enhance future t-shirt sales.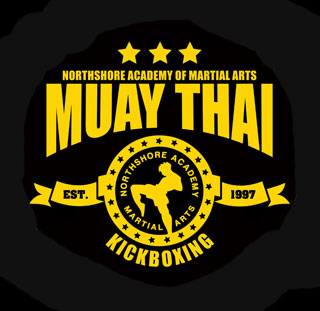 NSA Muay Thai Kickboxing
Original Logo Design:
This logo was designed for a t-shirt.  The client wanted an affordable one color design with the retro feel of vintage boxing.
Leo the Lion Foundation
Original Logo Design:
A design that exemplifies strength, courage and bears the name of 6-year old cancer survivor, Leo Montemurro.
Northshore Garage Floor
Original Logo Design:
When approached to create this logo, the client made it clear that the final product was to portray a fun, yet "high-end" concept design. We focused the design on premium garage floors for "hi-priced" showroom vehicles.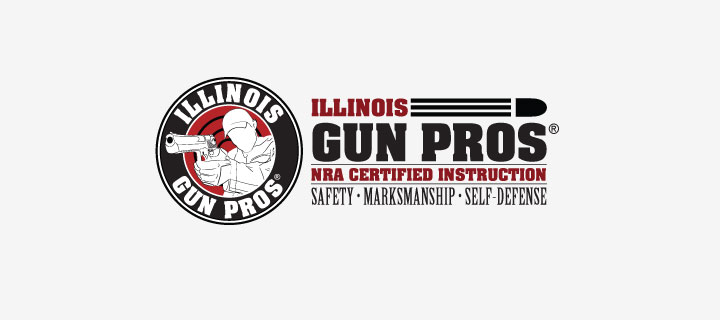 Illinois Gun Pros
Original Logo Design:
Created with the intention of having a two color "genderless" logo that is not overbearing, yet strong.  This logo includes a target, shooter and a flying bullet that easily identifies the brand upon first glance.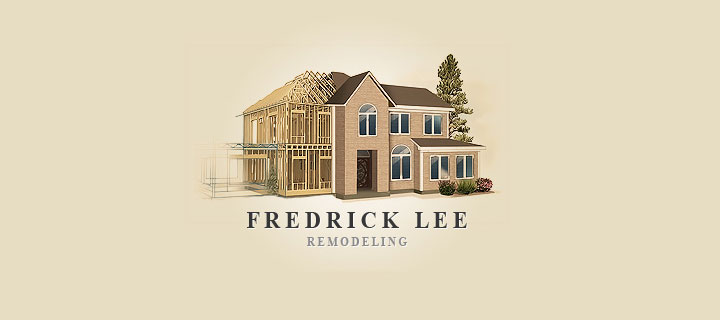 Fredrick Lee Remodeling
Original Logo Design:
The iconic logo created for Fredrick Lee was exactly what they were looking for.  They wanted to stay away from the "Handy Man" look while displaying a bold, higher end remodeling service that is memorable, classy and professional.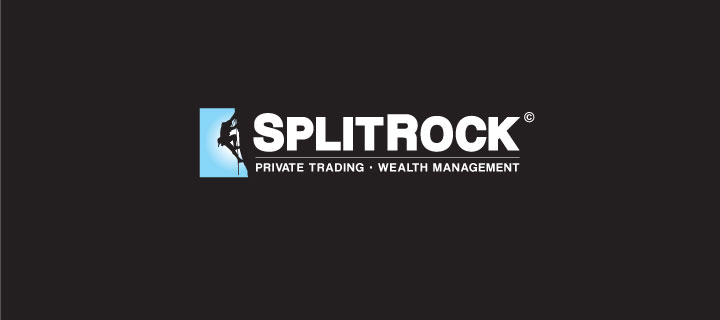 Split Rock Private Trading
Original Logo Design:
Our Minnesota client wished to incorporate the iconic home town 130 foot cliff from which the Split Rock Lighthouse stands.  The Logo shows strength, strategy, determination and risk management.
Corporate Brochures | Featured Clients
The Javis Group Brochure
Relationships That Deliver Results:
To create an identity with marketing material that coincided with the logo they already had in place, The Javis Group wanted corporate pieces that were clean and concise with photography that engaged their wide range of IT consulting clientele.
Gurnee Weight Loss Centers Brochure
Successful Medical Weight Loss:
We established a design style across their brand that was welcoming to both professional types and the average person down the street. We incorporated engaging visual elements, custom icons and professional photography, giving this a clean, simple and well balanced layout.
Flyer Design | Featured Clients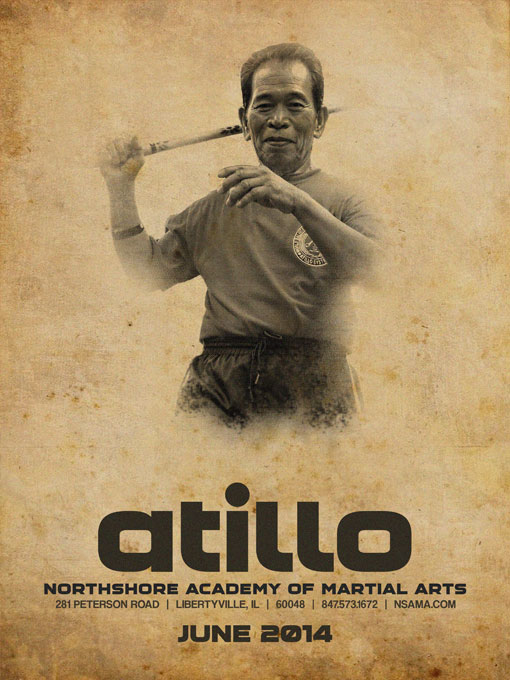 Atillo Convention Flyer
Atillo Convention Teaser:
From a rustic cloud of dust comes one of the greatest living legends of all time.  Grandmaster Atillo.  With a vintage and earth tone look, this teaser poster was created to evoke a sense of martial arts history and convention anticipation.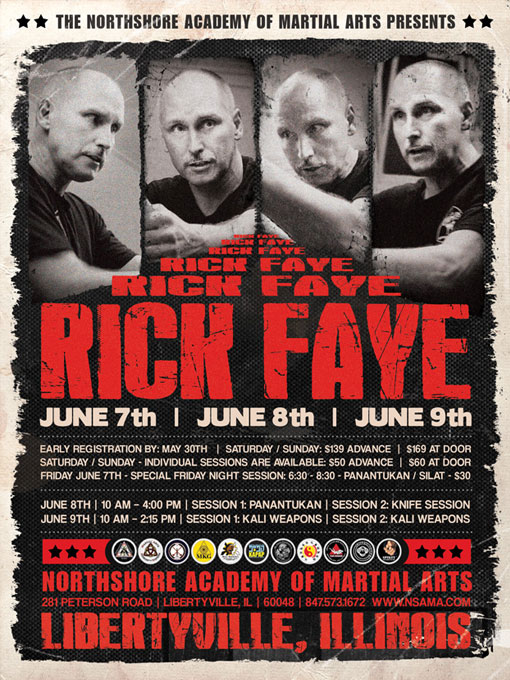 Rick Faye Convention Flyer
Gracie Veneration Brazilian Jiu-Jitsu:
Gracie Veneration Brazilian Jiu-Jitsu hosted "Brawl for it All" – Kenosha's Largest Brazilian Jiu-Jitsu Tournament for kids.  Veneration has the most successful BJJ program for kids in the tri-state area and the biggest Brazilian Jiu Jitsu Program for Kids in the state of Wisconsin.
Graphic Design | Featured Clients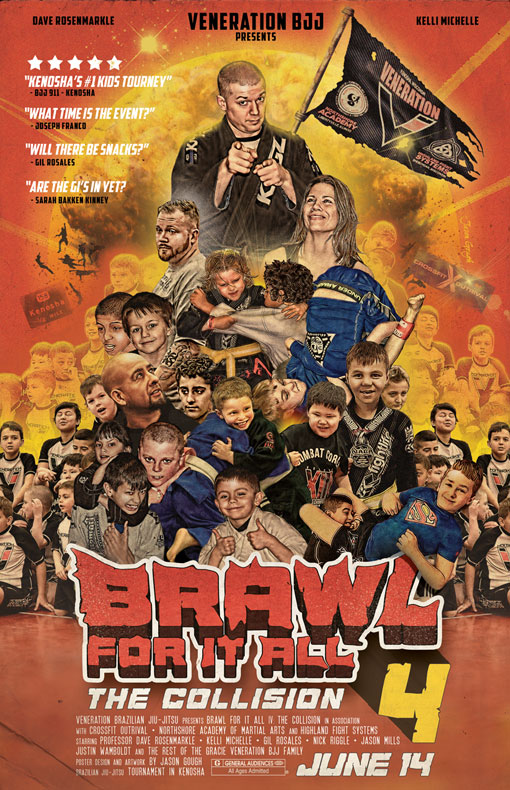 Brawl For It All - Official BJJ Tournament Poster
Kenosha's Largest BJJ Tournament for kids:
Veneration has the largest Brazilian Jiu Jitsu Program for Kids in the state of Wisconsin.  To portray this and promote their 4th annual "Brawl for it All" event, we set out to achieve the magic of  the "collage style" action movie posters from the 1980's.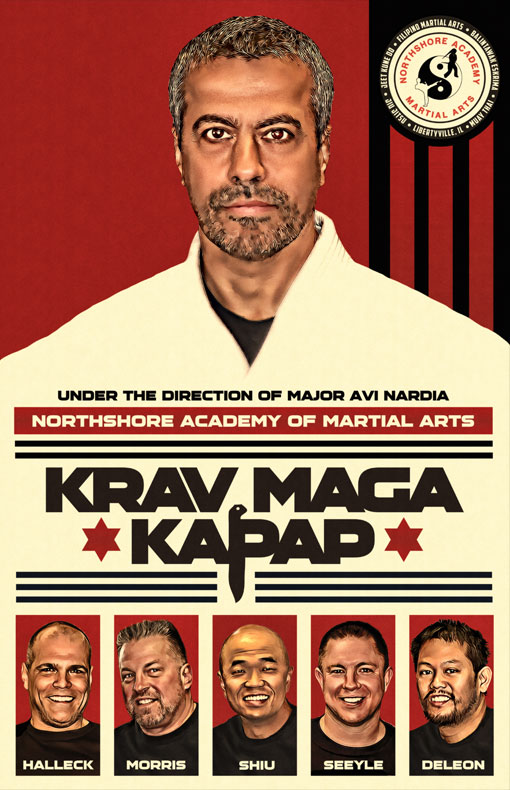 Krav Maga Class Promo Poster part 1
Major Avi Nardia | Krav Maga Instructors:
With the implementation of a new Krav Maga / Kapap program at the Northshore Academy of Martial Arts in Libertyville, we set out to feature Israeli Special Forces  veteran Avi Nardia with a "God like" appearance while highlighting the rest of the NSAMA team.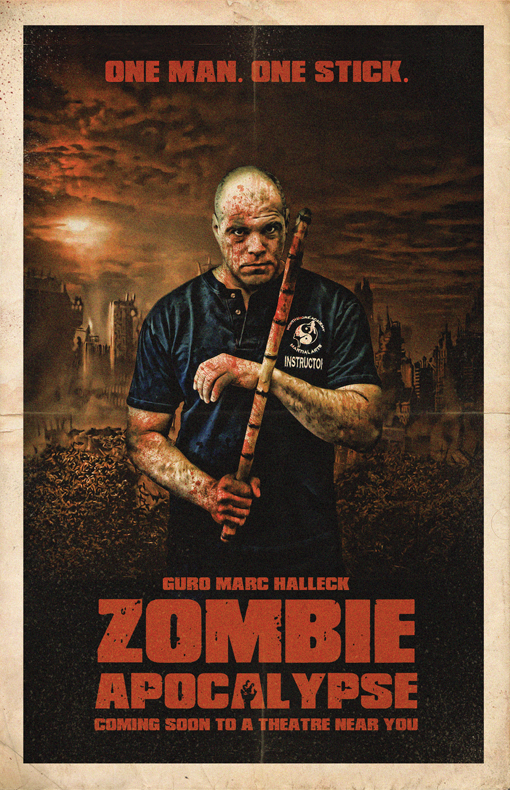 Zombie Apocalypse Poster
Guro Marc Halleck – Zombie Apocalypse Month:
Celebrating Zombie Apocalypse Month for martial artist Marc Halleck, we created this pseudo movie poster that is reminiscent of the "Grindhouse" movie posters of the 1970's.  We achieved this painterly look and feel of the times with a little grit and fake blood for good measure.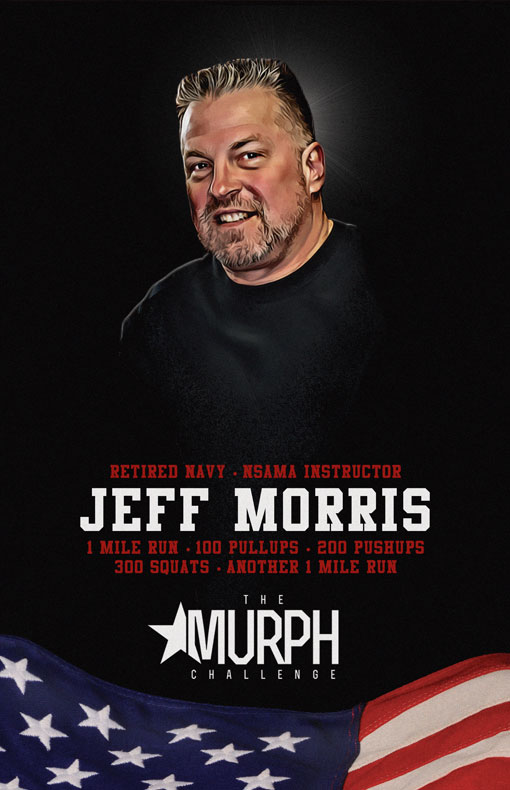 NSAMA Murph Poster
Jeff Morris – Murph Challenge Tribute:
Senior Northshore Academy of Martial Arts instructor Jeff Morris was highlighted in this portrait painting piece that focused on his recent Murph Challenge achievements.  Not bad for a retired navy veteran who's pushing 60 years young.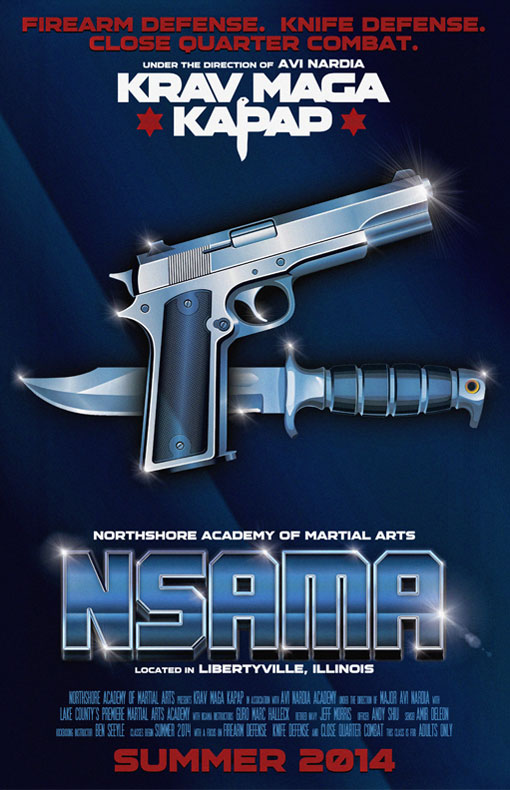 Krav Maga Class Promo Poster part 2
Northshore Academy of Martial Arts:
Because this class focuses in on gun and knife defense, we took a retro futuristic approach to creating this poster.  While deciding on a theme, we intentionally left out any instructors, giving this an eye catching "Cold Steel" look and feel that is sure to turn a few heads.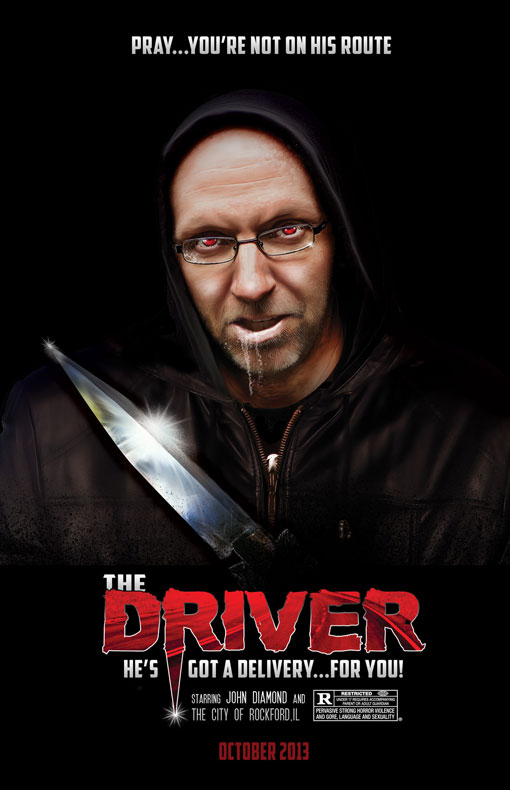 The Driver Movie Poster
The Driver – Movie Poster Teaser:
Who doesn't enjoy a good horror movie during the month of October?  Through Adobe Photoshop and Illustrator, we relied heavily on photo manipulation and "Virtual Painting" to create this privately commissioned pseudo 1990's movie poster.
Atillo - Official Convention Poster
Atillo Balintawak World Eskrima:
Atillo Balintawak is a powerful Filipino martial art developed by Grandmaster Crispulo "Ising" Atillo that focuses on stick fighting, bladed weapons and empty hands.  With it's purplish hues, this design takes on a retro neo-noir style imagery with a layout that was perfect for convention autographs.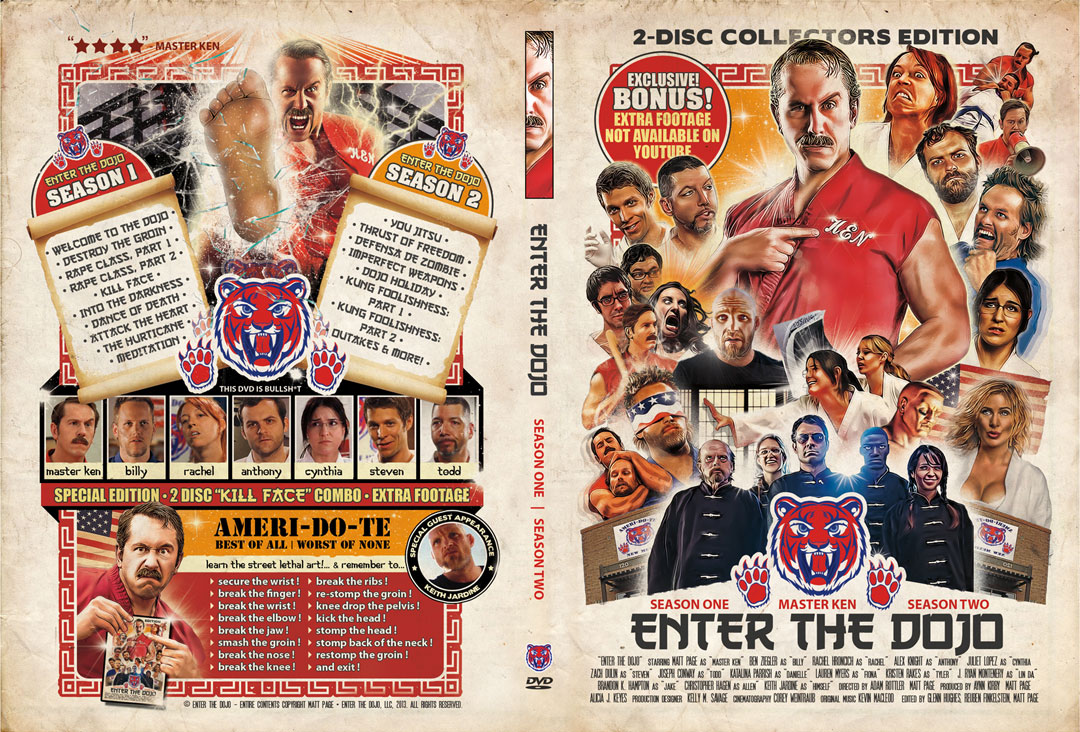 Enter the Dojo – DVD Collector Edition Cover
Youtube Sensation Master Ken presents Season 1 and 2:
If the television show "The Office" and the movie "The Karate Kid" had a baby…you'd get "Enter The Dojo". This mockumentary show that launched on YouTube in August of 2011 has become the most popular martial arts comedy series online with over 60,000 subscribers and 10 million channel views.  Visit: Enter the Dojo on Youtube
Master Ken (aka: Matt Page) wanted a classic 80's collage style interpretation of his "Enter The Dojo" Season 1 and 2 DVD Collector Edition artwork.  This design choice adds to the light-hearted and nostalgic mood of the series and was great for cast member autographs as well.
Tell us about your project...